Literary Hub is pleased to reveal the cover for Rachel Khong's Real Americans, "an exhilarating novel of American identity that spans three generations in one family," which will be published by Knopf on April 30, 2024. Heres a bit more about the book from the publisher:
Real Americansbegins on the precipice of Y2K in New York City, when twenty-two-year-old Lily Chen, an unpaid intern at a slick media company, meets Matthew. Matthew is everything Lily is not: easygoing and effortlessly attractive, a native East Coaster and, most notably, heir to a vast pharmaceutical empire. Lily couldn't be more different: flat-broke, raised in Tampa, the only child of scientists who fled Maos Cultural Revolution. Despite all this, Lily and Matthew fall in love.
In 2021, fifteen-year-old Nick Chen has never felt like he belonged on the isolated Washington island where he lives with his single mother, Lily. He can't shake the sense she's hiding something. When Nick sets out to find his biological father, the journey threatens to raise more questions than answers.
Exuberant and explosive,Real Americansis a social novel par excellence that asks: Are we destined, or made, and if so, who gets to do the making? Can our genetic past be overcome?
And heres the cover, which was designed by Linda Huang: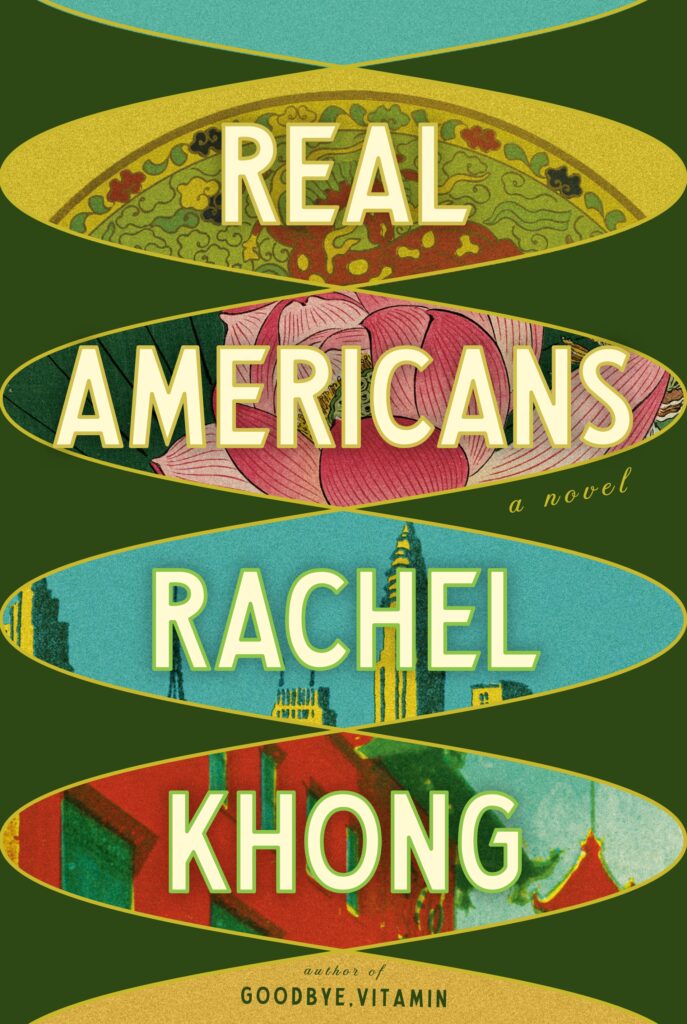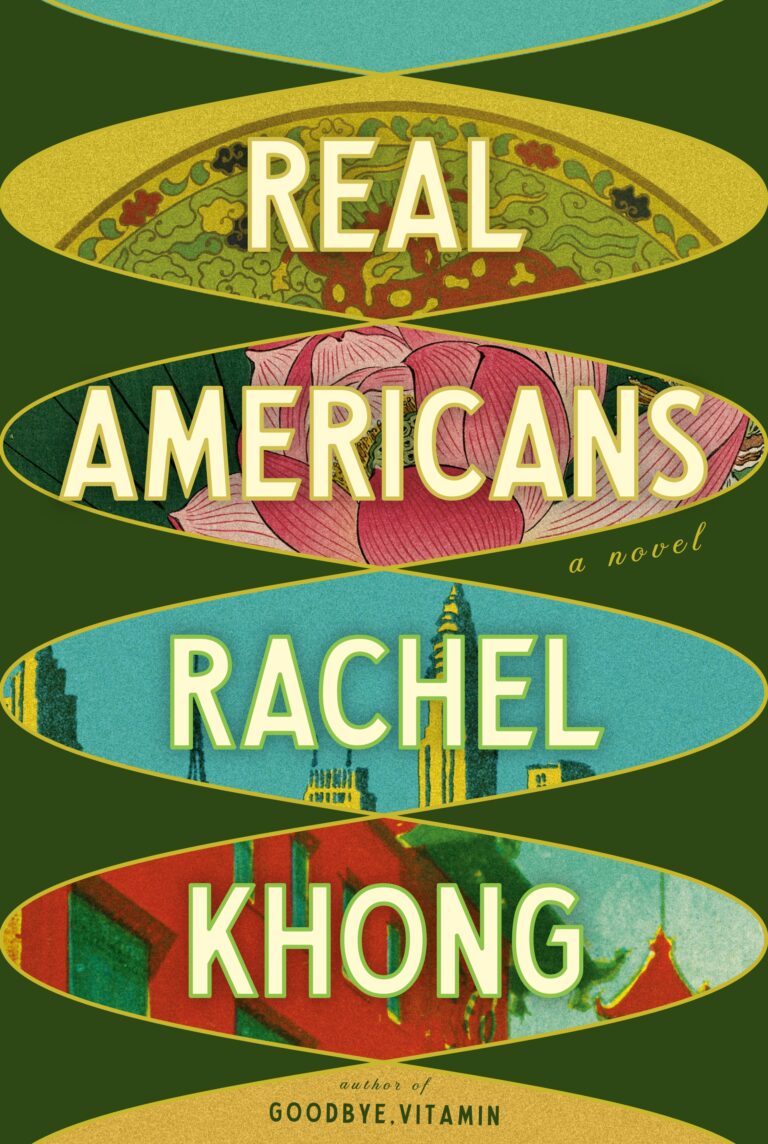 "Rachels writing is vivid, propulsive, and almost has the pace of a thrillerI often felt like I was watching a movie veering on the edge of sci-fi (in the best way possible)," Huang told Lit Hub.
My initial designs attempted to combine the double helix and the lotus, two central motifs, into a clever illustration, but they felt a bit staid and limiting. Finally, after countless sketches, I landed upon the helix as an overarching structure containing windows revealing the different worlds in the novelfrom Mao-era China to NYC to San Franciscos Chinatown. It feels sweeping and immersive while retaining some internal logic that makes sense once youve read the book. And I still got to feature a beautiful painting of a lotus!
"'Immediately this feels right,' I texted my group chat upon seeing this cover," Khong added.
Ive long admired Linda Huangs workshes responsible for the covers of Charles YusInterior Chinatownand Tess GuntysThe Rabbit Hutch, to name just a coupleso when I learned shed be designing the cover of Real Americans, I was certain my book was in extremely capable hands. Even still, I was not prepared for what Linda came up with:a work of art that is beyond what I could have hoped for, or could even have dreamed of. Lindas design with its perfectly selected details does so much at once: the portals evoke the books scope, its different worlds; the double helix as design element suggests the movement of time the way past, present, and future merge and flow into one another. Somehow, the cover strikes a rare balance: elegant yet playful, serious without being severe. Its also a cover that rewards the reader without giving anything away. I dont know how she did it, but Im so impressed, and so very grateful.
Real Americans will be published by Knopf on April 30, 2024. You can preorder it here.