Literary Hub is pleased to reveal the cover for Ananda Lima's CRAFT: Stories I Wrote for the Devil, "an intoxicating and surreal fiction debut," which will be published by Tor Books in June. Here's a bit more about the book from the publisher:
At a Halloween party in 1999, a writer slept with the devil. She sees him again and again throughout her life and she writes stories for him about things that are both impossible and true.
Lima lures readers into surreal pockets of the United States and Brazil where theyll find bite-size Americans in vending machines and the ghosts of people who are not dead. Once there, she speaks to modern Brazilian-American immigrant experiencesof ambition, fear, longing, and belongingand reveals the porousness of storytelling and of the places we call home.
With humor, an exquisite imagination, and a voice praised as singular and wise and fresh (Cathy Park Hong), Lima joins the literary lineage of Bulgakov and Lispector and the company of writers today like Ted Chiang, Carmen Maria Machado, and Nana Kwame Adjei-Brenyah.
And here's the cover, which was designed by Jamie Stafford-Hill: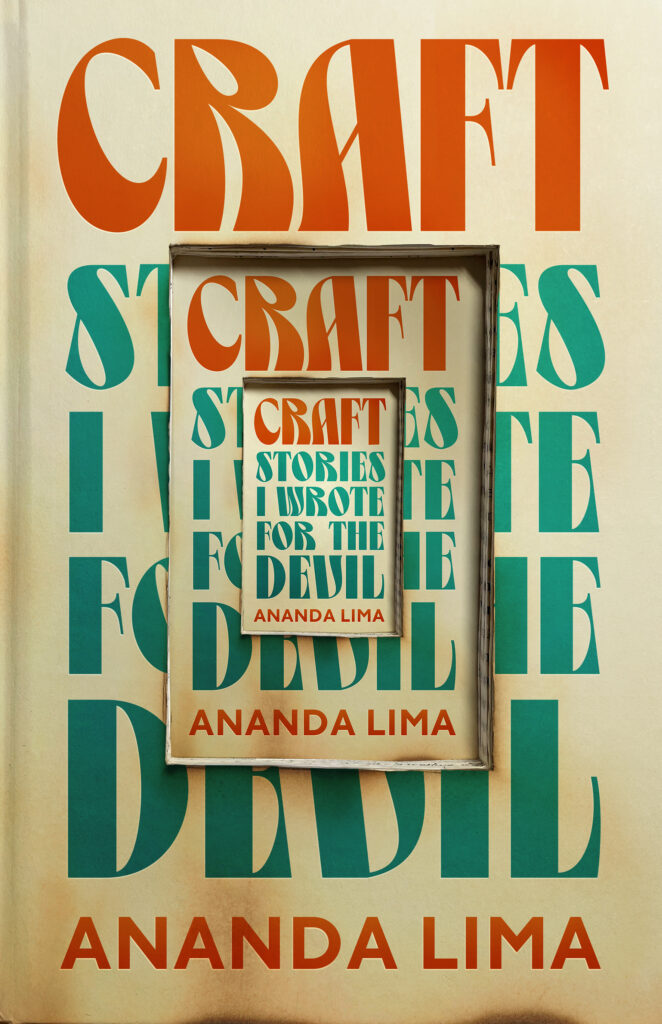 "The original seed for the cover came from the teams desire to see something that captured the layered, meta-textual nature of the book, in which a writer writes about a writer writing stories about writers," Stafford-Hill told Lit Hub.
The stories themselves are atmospheric, strange, and haunted, but in thoughtful, unexpected ways; not really horror, but verging on it. And the cover memo requested something fun, buoyant, strange.
Its not a long book but I found myself reading the manuscript quite slowly to let each piece sink in, intermittently sketching ideas. I kept coming back to the idea of a book recursively nested within itself, which appealed to me for being both literal and surreal at the same time.
I usually start playing with ideas on the computer but this time, to really push that real/unreal vibe, I grabbed an old hardcover and an x-acto knife, shot some quick phone pix and then went to Photoshop. The editor was really into this direction and I started over more carefully with a book of an appropriate color and matching trim size.
The type layout solved itself: since the subtitle does a lot of work here it was important that it still be readable in the smallest iteration, and I knew we wanted to keep the primary title and author name unobscured. It took a while to find the right typeface (fun and a little witchy) and colors (orange and teal was the surprise favorite). Burn marks were the last touchsuggested by the editor, as if the devil himself has held the book.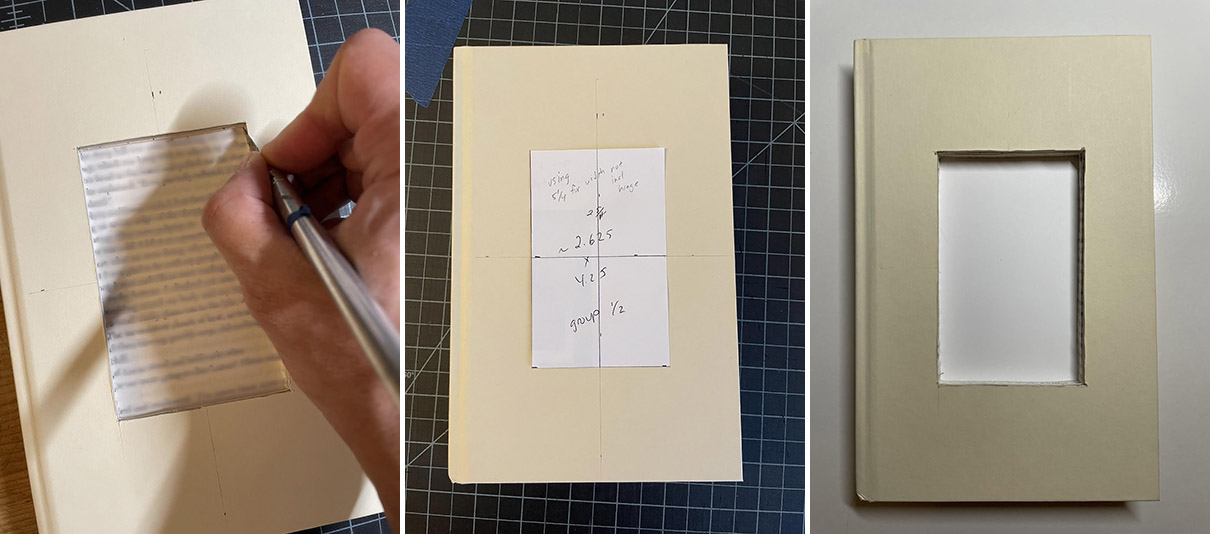 "The editorial process with this book has been a total dream," Ananda Lima added.
So when the time came to talk about covers, I felt I would be in good hands the whole way and was feeling good and relaxed. My wonderful editor Ali Fisher and I shared some examples of existing book covers we liked. I loved the examples she brought in and added some more. Though there was a little conceptual consideration, I think our initial set was more based on the aesthetics at that initial stage. Other than that, I was just excited to see what the designer would come up with. I was privately expecting maybe something nice looking and fun and maybe in some communication with the themes of the book in some way, but I didnt know what exactly. I really had no idea what it would or should look like. When I saw the cover, by Jamie Stafford-Hill, I screamed. That was it, it was my book! It wasnt just a nice wrapper. It was immediately a part of it and I didnt want anything else. I think what he did is brilliant, both conceptually and in execution. I love these layers going in, continued by the layers of the book. I love the disorientation of the 3D effect, the fictional carving that tricks your perceptual system. I love how the eye naturally goes to the larger outer craft at first, then gets interrupted and moves in to try again. How physical it is in how it directs the eye movements of the viewer. It is smart, artful and so fun. What a beautiful reading and response to the book.
CRAFT: Stories I Wrote for the Devilwill be published by Tor on June 18, 2024.
You can preorder it here.