Literary Hub is pleased to reveal the cover for Juliet Escoria's latest book, You Are the Snake, a short story collection that Soft Skull Press will publish in June. Here's a bit more about the book from the publisher:
From the celebrated author of Juliet the Maniac comes a collection of previously unpublished stories concerned with girlhood, family, and urge, reminiscent of Mary Gaitskill and Laura Vandenberg. In You Are the Snake, we peer into the life of a community college student, the life of an abusive grandmother is imagined, and a young woman takes up gardening. Escorias characters are trying their best, or they aren't, as they bump against the boundaries of society's expectations.
Exploiting the form of the short story in a voice entirely her own, You Are the Snake resists easy moralizing by subverting our expectations of how narrative functions. While Escoria plumbs the depth of girlhood and new womanhood, she leaves room for oddness, impulse, and yearning. Each story contains its own world, be it the suburbs of California or the countryside of West Virginia, but taken as a whole, this collection is expanding and challenging, corrupting expectations about what women can be and what they can write.
Juliet Escorias writing has been called vivid, fantastic, sharp, and singularly honest, and this collection delivers the charged eloquence of her previous work, in addition to the maturity and style of a new formatthe short storywhich is a dream fit for her electricity that pulsates from within the prose.
And here's the cover, which was designed by Farjana Yasmin: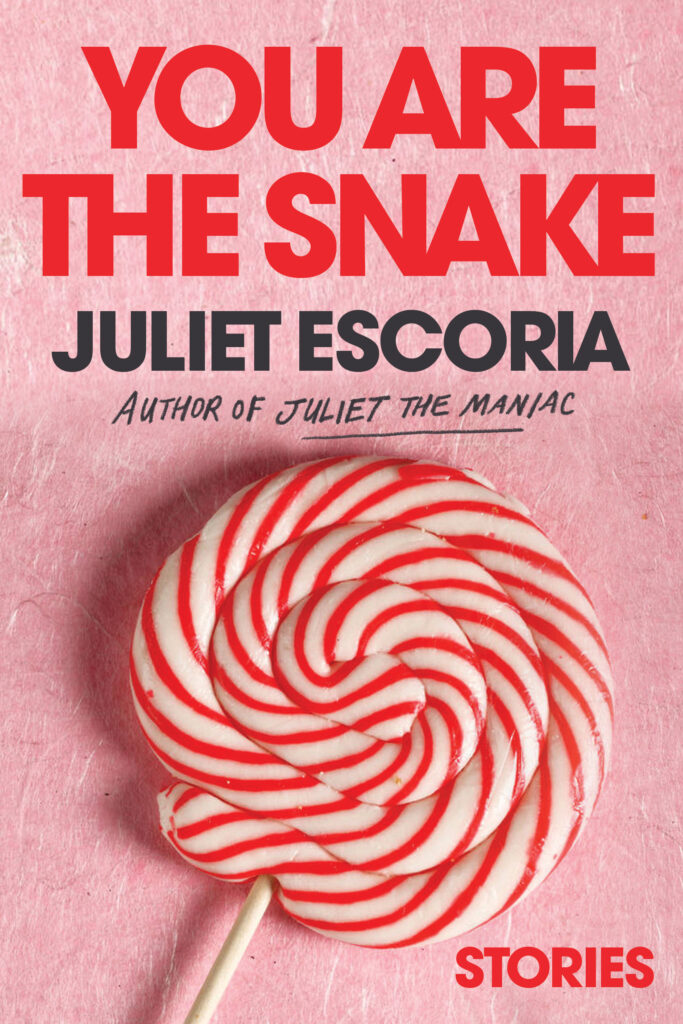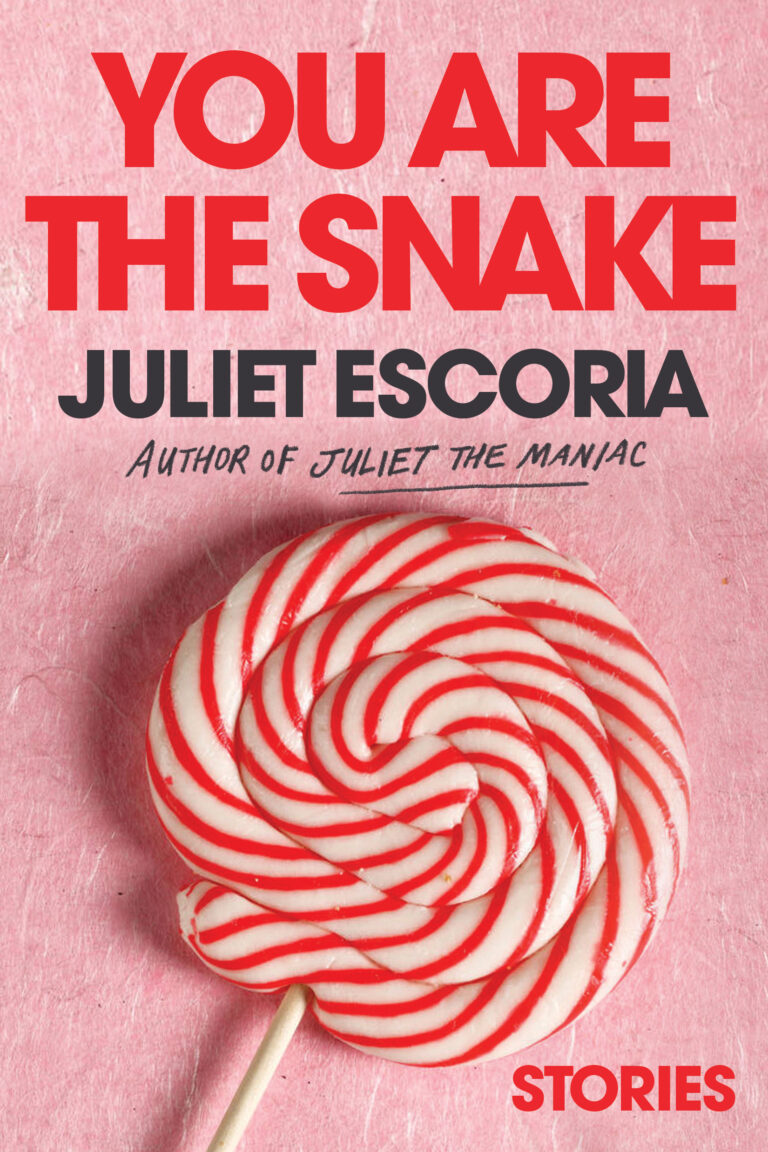 "I wanted the imagery to contrast with the title, because the stories and characters in the book often took an unexpected turn," Yasmin told Lit Hub. "They gave me mixed feelings ranging from disturbing and creepy to endearing and relatable. Zooming in on a coiled lollipop seemed like the right move because it shows both the appealing and gross side of sweetness. Using a traditionally feminine and fun color palette also seemed like a great way to offset the darkness of the characters and stories."
"I had some ideas for the cover, and the design team came back with mock covers that matched my idea," added Escoria. "However, it was clear that this design was much stronger than anything Ia writer, and not a designercould have envisioned. My favorite part is the hairy skin as the background; it makes the cover both girly and creepy, which is a combination I love."
You Are the Snake will be published by Soft Skull on June 18, 2024.