Literary Hub is pleased to reveal the cover for R.O. Kwon's sophomore novel, Exhibit, which will be published in May by Riverhead. Here's a little more about the book from the publisher:
At a lavish party in the hills outside of San Francisco, Jin Han meets Lidija Jung and nothing will ever be the same for either woman. A brilliant, young photographer, Jin is at a crossroads in her work, in her marriage to college sweetheart Phillip, in who she is and who she wants to be. Lidija is a glamorous, injured world-class ballerina on hiatus from her ballet company under mysterious circumstances. Drawn to each other by their intense artistic drives, the two women talk all night.
Cracked open, Jin finds herself telling Lidija about an old familial curse, breaking a lifelong promise; she's been told that if she doesn't keep the curse a secret, she risks losing everything. As Jin and Lidija become more entangled, they realize they share more than the ferocity of their ambition, and begin to explore hidden desires. Something is ignited in Jin: her art, her body, and her sense of self changed forever. But can she avoid the specter of the curse? Urgent, bold, and deeply moving, Exhibit asks: how brightly can you burn before you light your life on fire?
And here's the cover, which was designed by Vi-An Nguyen: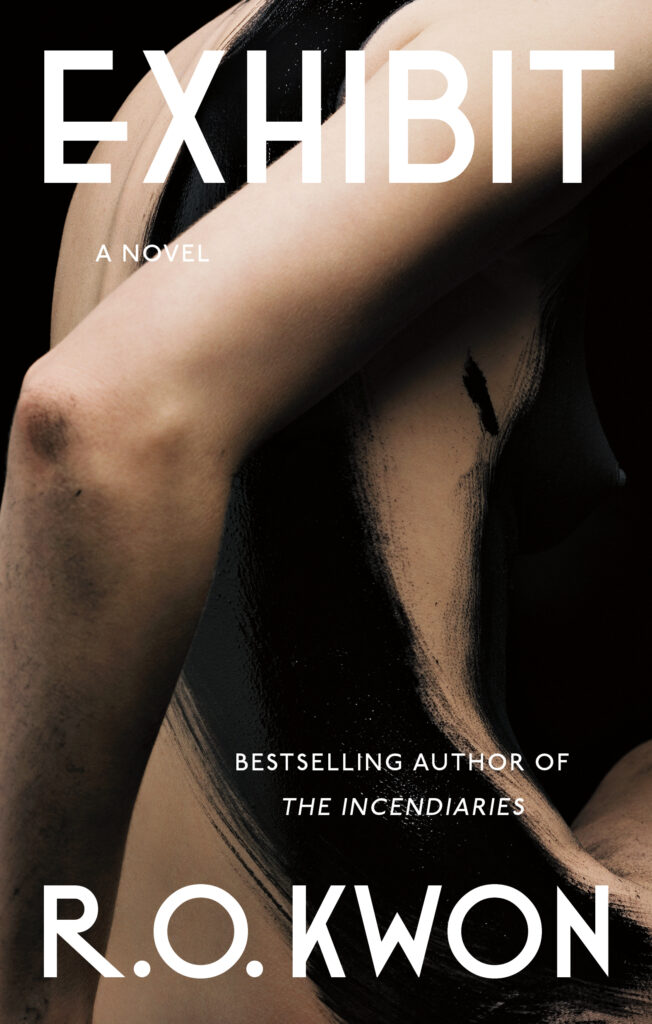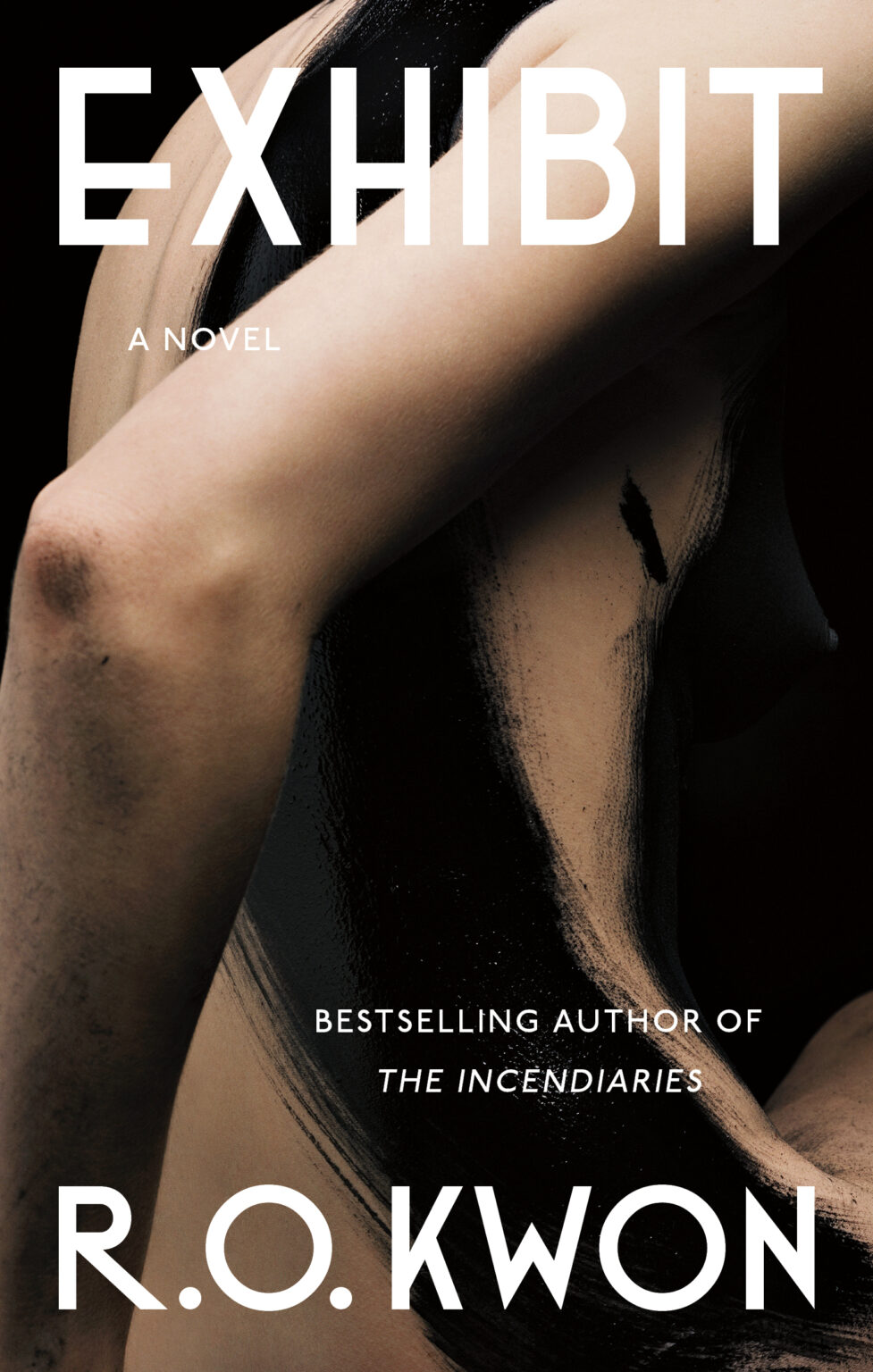 "Exhibit felt to me like a gorgeous exploration of contrasts: legends and reality, pleasure and pain, creativity and destruction," Nguyen, an Art Director at Penguin Random House, told Lit Hub. "R.O. Kwon's writing is incredibly vivid and haunting in the best way, and the novel is so very visceral. So it felt right to pair sharp, contrasting type with a bold photograph of an expressive body, an image with a graphic quality that makes you look, and then look again. I'm a longtime fan of R.O. Kwon's work so it was a joy to collaborate with Helen Yentus, Riverhead's Art Director, on the cover."
"When, years ago, I first told my editor about the novel that would become Exhibit, I said I couldn't say much about it yet, but that it was full of sex," Kwon told Lit Hub.
"Excellent, it's all I need to know," she said, and we both laughed. But also, in a larger sense, Exhibit is an exploration of desire and the ferocious pursuit thereof, including desires having to do with art, ambition, living one's fullest possible life, and, yes, sex. In some ways, I'm always writing for a person I've been in the past who feared she was wrong, bad, and evil just for wanting as she did. She felt, at times, like the loneliest person in the world, and I so badly want her to know she's not wrong. She's not alone; nor am I. Nor are you.
As far as the cover, Kwon added: "I hoped for an image with strength, physicality, confidence, and passion. This striking image taken by Eric Traore, and designed by Vi-An Nguyen, surpasses what I'd imagined. I love the sense Exhibit's cover gives of a woman having a private moment. She exists as herself, perhaps outside expectations people might have of who she is and ought to be. I'm bewitched, too, by what looks like long hair flowing into paint, as though she's also in the process of becoming art. It's an image that my novel's protagonist, Jin Han, a celebrated photographer, would love to see."
Exhibit will be published by Riverhead on May 21, 2024. You can preorder it here.